A roundup of the region's top tech headlines from today and the weekend.
Here's the lowdown on what happened in Asia-Pacific tech today.
Transportation
OBike surrenders Singapore due to strict new bike-parking regulations (Singapore). The bike-sharing startup has ceased operations in the city-state, indicating in a statement that it would not be able to meet new requirements being enforced by transport authorities there. While oBike services will still be available in other countries, the company directed Singapore-based users to contact Grab-operated bike-sharing marketplace GrabCycle to continue hiring its bicycles. However, Grab contradicted this, saying it has paused new GrabCycle sign-ups due to the lack of licensed bikes that has resulted from oBike's departure. It wasn't immediately clear if, and how, oBike would return the user deposits it holds. (Tech in Asia)
Delivery and logistics
Meituan-Dianping submits IPO prospectus (China). The on-demand services giant reported surging revenues and a narrowed net loss for last year in its IPO prospectus, filed with the Hong Kong Stock Exchange earlier today. Revenue grew 162 percent to US$5.21 billion in 2017 from US$1.99 billion in 2016, while adjusted net loss declined by 46.7 percent to US$438 million from US$822 million. Analysts predict Meituan's listing could raise more than US$4 billion. (*Tech in Asia *)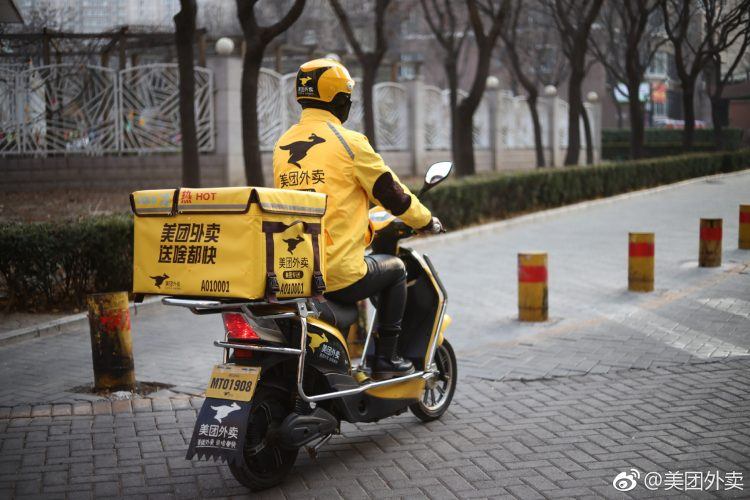 A Meituan-Dianping delivery driver / Photo credit: Meituan Waimai
Blockchain and cryptocurrencies
Regulator hits exchanges with business improvement orders (Japan). The country's Financial Services Agency (FSA) has ordered six licensed cryptocurrency exchanges to ramp up their internal auditing and user-protection processes. Bit Bank, Bit Point, bitFlyer, BTC Box, Quoine, and Tech Bureau were issued with the orders following on-site inspections carried out by FSA. BitFlyer has temporarily stopped onboarding new customers while it checks existing user IDs in order to comply with the FSA order. (CoinDesk)
Mt. Gox enters civil rehabilitation proceedings (Japan). The defunct cryptocurrency exchange, which went bankrupt after losing US$473 million in a hack in 2014, has formally entered civil rehabilitation proceedings. As a result, bankruptcy proceedings – including a sell-off of Mt. Gox's cryptocurrency holdings – will be halted, and creditors including former users are set to receive compensation in Bitcoin rather than fiat currency. A pressure group representing Mt. Gox creditors said that "…Enormous assets, which were to be distributed to Mt. Gox's shareholders under the bankruptcy proceedings, will be returned to creditors of Mt.Gox in civil rehabilitation proceedings [but] the victory will come to creditors when Mt. Gox makes payment to creditors and creditors actually receive such payment."
(Cointelegraph)
Ebang files for Hong Kong IPO (China). The manufacturer of cryptocurrency mining hardware has submitted its IPO prospectus to the Hong Kong Stock Exchange, three months after delisting on the mainland. It reported FY2017 revenue of US$150 million, up 715 percent year-on-year, and gross profit of US$80.7 million for the same period, up 813 percent on 2016. Ebang did not reveal how much it is looking to raise, though rival equipment maker Canaan Creative is reported to be seeking US$1 billion in its Hong Kong listing, which it filed for last month. (China Money Network)
Enterprise software and services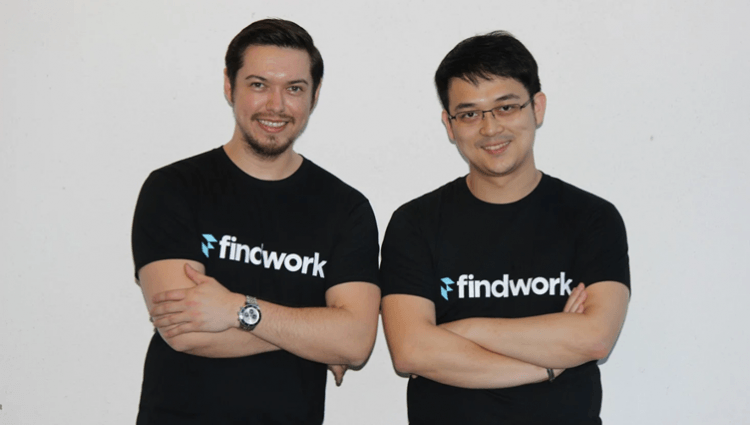 FindWork co-founders Kevin Williams (L) and Allen Tan (R) / Photo credit: FindWork
FindWork reveals US$2 million seed funding (Singapore). The online recruitment platform aimed at blue collar workers said it had received the funding from agnel investor Bernard Chong. Already operational in Indonesia and the Philippines – with over 30,000 jobseekers and 500 employers using the service – FindWork said it will use the fresh funding to expand throughout Southeast Asia, hire more tech expertise, and grow its user base. (FindWork)
PayrollPanda bags US$700,000 (Malaysia). The startup, which provides human resources and payroll software-as-a-service, secured the capital from two unnamed family offices based in Saudi Arabia and the UK. It said it will use the funding to shore up its position in Malaysia by doubling its workforce to 40 personnel and enhancing its service, before expanding to new markets later next year. (PayrollPanda)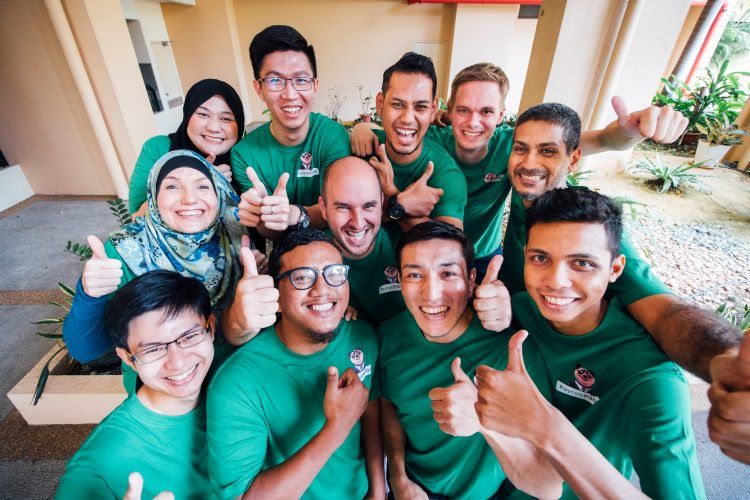 The PayrollPanda team / Photo credit: PayrollPanda
Ecommerce
Aahaa Stores raises US$2 million (India). The online retailer of office equipment and supplies said it will use the funding to expand to new markets, improve its offering in new verticals, and enhance its platform by inducting more independent service providers. More specifically, it plans to expand its product range in stationery, housekeeping, electronics, food and beverages, packaging, and company-specific consumables." The investment comes from UAE-based Group Calega and marks Aahaa's third fundraising round.
(Inc42)
Investors, incubators, and accelerators
Beijing sets up US$4.6 billion "core tech" fund (China). Established with municipal authorities, Beijing Science & Technology Innovation Fund will back up to 100 funds worldwide to invest in "core technologies," as opposed to startups that are built around business model innovations such as online-to-offline commerce and fan-base marketing. Areas of focus will include artificial intelligence, big data, quantum computing, biotech, smart manufacturing, and transportation, among others. (China Money Network)
JLL and Lendlease launch proptech accelerator (Singapore). Real estate management firms JLL and Lendlease today unveiled Propell Asia, which they claim is Singapore's first regional proptech accelerator. The 10-week program, run in partnership with co-working space operator District 6 and design incubator Meshminds, is targeting early-stage startups in the areas of construction management, data collection and analysis, property management, and real estate transactions. Propell Asia is aiming to select five regional startups, each of which could receive a grant of US$14,685. (JLL)
See: Previous Asia tech news roundups
This post Asia news roundup: OBike exits Singapore, Meituan files for bumper IPO, and more appeared first on Tech in Asia.