Meet the Elon Musk of Australia who left the well-paying job to do a space startup.
Adam Gilmour (right) and his brother James / Image credit: Gilmour Space Technologies
There's a boyish glint in Adam Gilmour's eye as he talks about space and its endless frontiers. "I've always been obsessed with space, always been a Star Wars fan. And for the longest time, I've always wanted to be an astronaut," he gushes.
It was the textbook dream. Gilmour grew up in Australia during the post-Apollo Program era, when everyone thought that humans would be living on the moon by 2019 and that a base would be set up on Mars by 2021. But this former banker isn't just any Star Wars fan who can wax eloquently about rockets and hoverboards for hours.
Instead, Gilmour left his post at Citibank a few years ago to work on his goal of sending rockets up to space. His Australia-headquartered startup, Gilmour Space Technologies, is taking a page out of Elon Musk's SpaceX: it aims to change the way people think and do business about space.
Gilmour recalls being inspired by a competition in 2004 called the Ansari X Prize, which gave US$10 million to anyone who could send a manned spacecraft into orbit twice in three months. A company with backing from Microsoft co-founder Paul Allen won.
"They basically built a rocket jet for US$20 million. And when I saw that happening, I thought, 'That's not billions of dollars. Now that's in the realm of quite normal people,'" he says.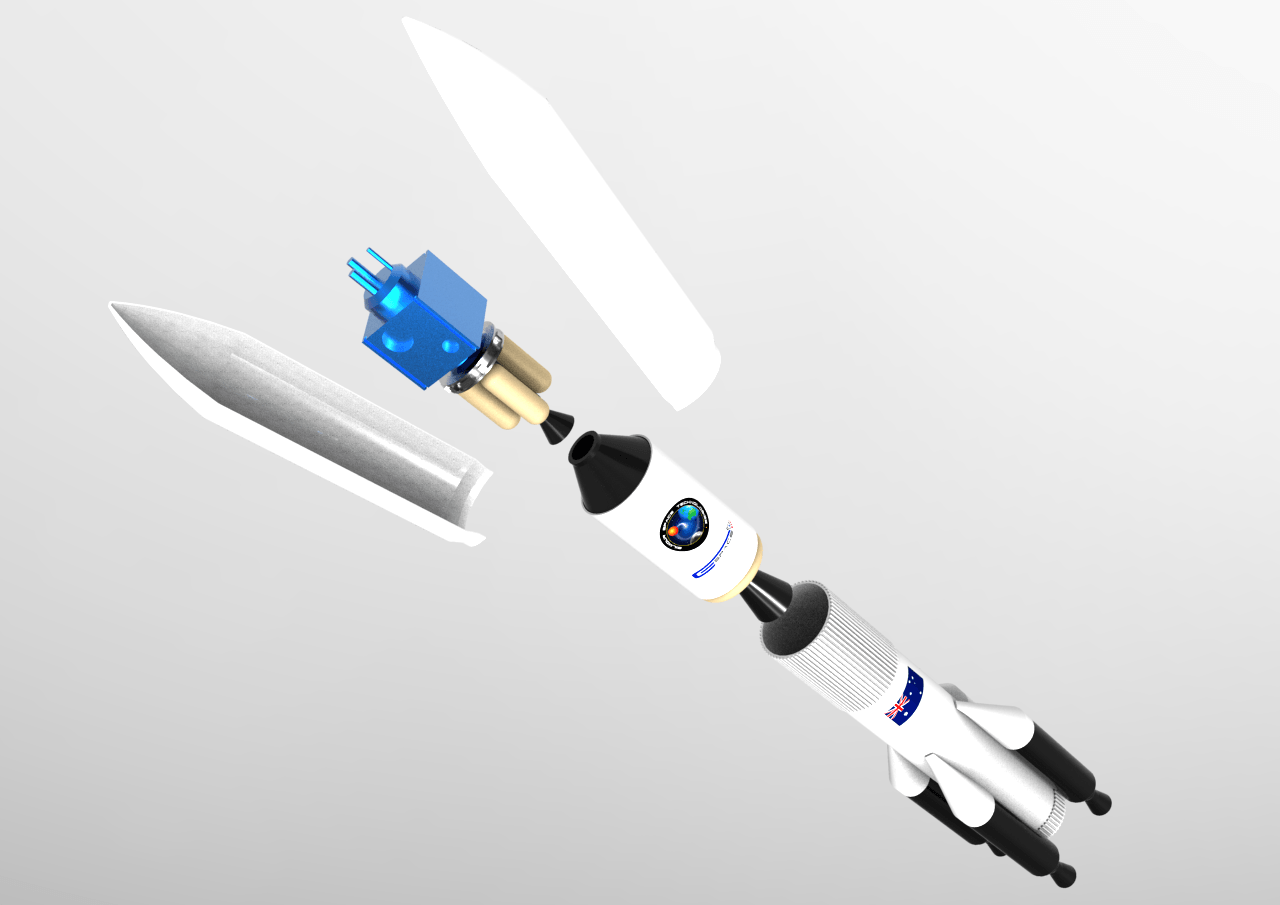 Gilmour Space Technologies is developing the Hyperion small-launch vehicle concept. / Image credit: Gilmour Space Technologies
But it took the global financial crisis of 2008 to make Gilmour – who was then a Citibank managing director – focus on setting up his business. "Up until the crisis at the bank, we used to work on a lot of innovative derivatives and customer products. But then the regulators shut everything down, including the structured products, and went into this very risk-averse mode."
He continues, "I was always very entrepreneurial, building businesses from US$20 million to US$200 million in revenue and then from US$200 million to a billion in sales revenue. So I did that quite a few times and wanted to use this opportunity to start my own company."
Banker turned rocketeer
In 2015, Gilmour finally quit his successful day job. His wife, Michelle, who is a director at the startup and accompanied him on this interview, recalls that time.
"When he first told me that he's starting a company, I was that quintessential frog in the boiling water, where the frog has no idea that it is being cooked until the very last moment," she shares, laughing at the memory. "He just told me that he wanted to start a company, he wanted to get his brother down to run this company. And before you know it, he quit his job."
While Michelle resisted at first, her mind changed when she came into an investor meeting and saw how good the feedback was. That made her realize that her husband was on to something big.
"When we first started, we didn't realize that we would end up working on our technology, which is what is getting us very excited now," she says.
The team is now developing a small satellite launch vehicle – a rocket, in other words. They're in the middle of the design process and testing different components all at once, which saves money in case the rocket crashes.
Gilmour and his team started off by building space flight simulators, but they soon discovered a more lucrative side to the business.
"Adam's actually very good with numbers, and that's one of the reasons for his success at the bank. But I didn't know that he was that good with space tech, too," says Michelle.
A typical rocket launch costs between US$10 million to US$20 million. But Gilmour says his company can do US$500,000 for each microsatellite in its rocket, which can carry a few.
"Our total vehicle price will be US$10 million, but for that price, you could put up around 20 smaller satellites." That's around half the cost of a similar launch by a traditional space agency, he adds.
To further achieve this, the company is developing a proprietary hybrid fuel to power a rocket into orbit cheaply and efficiently.
"We use GPS technology [to navigate the rocket], which isn't new. What's new is that it has become more affordable to launch satellites, thanks to the technology we're developing," explains Michelle.
Investors are not pulling the trigger
A US investment bank recently put out a report forecasting that the space industry will grow from US$320 billion at present to US$1 trillion in 2030 and up to US$2.4 trillion in 2040. But many investors still hesitate to back something as unknown as space.
"There are people who understand space and people who don't," says Gilmour. "People who know about space are quite happy with what we're doing, and we're doing a good job. There are a few of them who want us to do a bit more testing before they invest."
"There's a whole lot of investors who don't know much about space. And they are one of those big institutional investors. When you meet them, they say, 'Look, we haven't made any investments in space. We're thinking about it, but we're not sure yet.' I've generally found that people who have no expertise in an industry don't want to invest in it."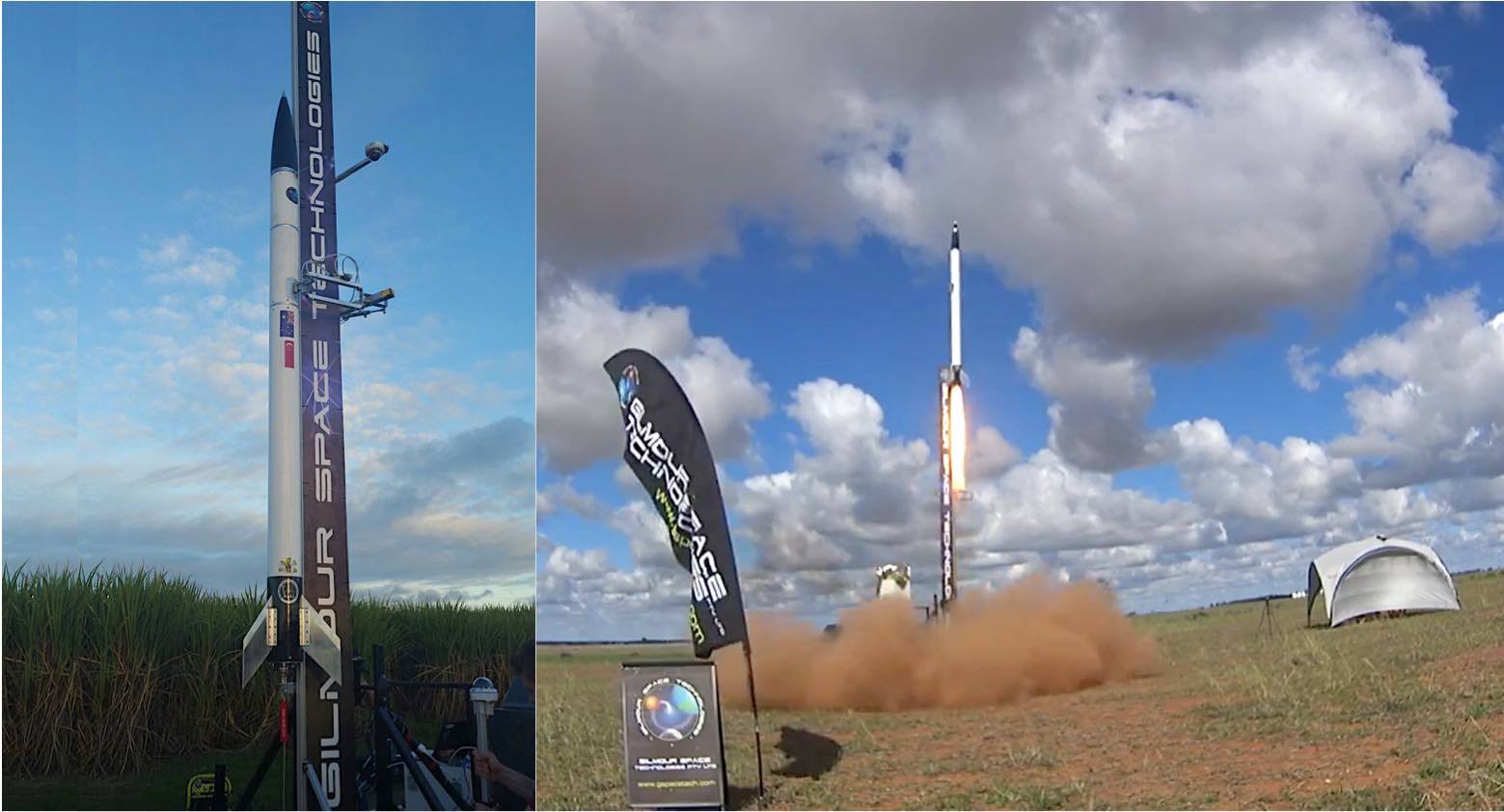 A test launch / Image credit: Gilmour Space Technologies
As hard a sell as it may seem, Gilmour's ideas have already caught the attention of investors like 500 Startups, which put money into the company's series A round.
Says Vishal Harnal, a partner at the fund, "Their innovative and patented rocket engines and fuel are both 3D-printed to significantly lower launch costs. And the speed, experience, and innovation that Adam and team brought to the table with rapid prototyping and clear milestones made a compelling case for us to invest."
The startup, which has an office in Singapore, has also caught the attention of the city-state's government, which has helped it financially through an Economic Development Board (EDB) grant and a patent grant. But Adam says they're reluctant at this stage "to do patents, as it means we may need to give away a lot of details about our technology."
Self-taught
For someone who's building a company involving rockets and satellites, you would also think an engineering background is essential. Gilmour isn't a trained engineer, but that hasn't stopped him from taking an unconventional route to learn how things work.
He read a lot of books on space. He didn't understand everything but kept going. "NASA publishes a lot of stuff for free. So when I used to travel a lot for business, I would be on a 12-hour flight to London. And before I board, I would Google and download tens of papers on hover rockets or liquid payload or turbopumps. Twelve hours later – and with the discipline of not watching any movies – I'm an expert," he asserts.
Michelle concurs. "When I look at the engineers speaking to him in their terms and jargon, I'm feeling like he gets it, that we're good."
But when I ask him whether he's got a plan B in case Gilmour Space Technologies doesn't take off, Gilmour responds in true entrepreneurial fashion: "We started this company and came a long way from just starting with three employees. So if it fails, I'll start all over again."
This post After building a billion-dollar business at Citibank, he quit to send rockets into space appeared first on Tech in Asia.