Oculus Quest and Rift S now shipping
Facebook -owned Oculus is shipping its latest VR headgear from today. Preorders for the PC-free Oculus Quest and the higher end Oculus Rift S opened up three weeks ago. In a launch blog Oculus touts the new hardware's "all-in-one, fully immersive 6DOF VR" — writing: "We're bringing the magic of presence to more people than […]
---
21 May, 2019TECHCRUNCH.COM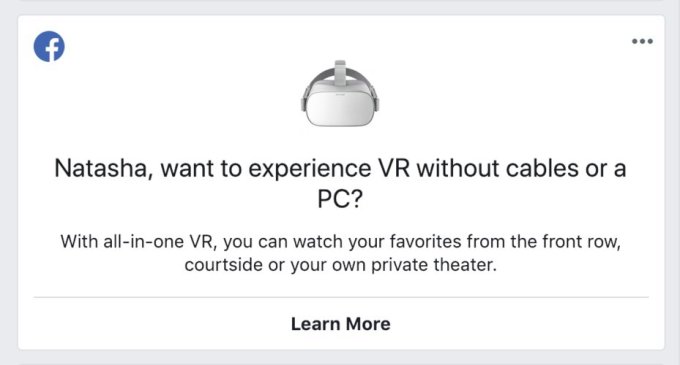 Facebook -owned Oculus is shipping its latest VR headgear from today. Preorders for the PC-free Oculus Quest and the higher end Oculus Rift S opened up three weeks ago.
In a launch blog Oculus touts the new hardware's "all-in-one, fully immersive 6DOF VR" — writing: "We're bringing the magic of presence to more people than ever before — and we're doing it with the freedom of fully untethered movement"....
This article can only be viewed by registered members. Please log in to view it.