Zuckerberg says breaking up Facebook "isn't going to help"
With the look of someone betrayed, Facebook's CEO has fired back at co-founder Chris Hughes and his brutal NYT op-ed calling for regulators to split up Facebook, Instagram, and WhatsApp. "When I read what he wrote, my main reaction was that what he's proposing that we do isn't going to do anything to help solve […]
---
12 May, 2019TECHCRUNCH.COM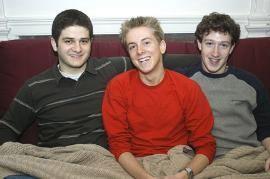 With the look of someone betrayed, Facebook's CEO has fired back at co-founder Chris Hughes and his brutal NYT op-ed calling for regulators to split up Facebook, Instagram, and WhatsApp. "When I read what he wrote, my main reaction was that what he's proposing that we do isn't going to do anything to help solve those issues. So I think that if what you care about is democracy and elections, then you want a company like us to be able to invest billions of dollars per year like we are in building up really advanced tools to fight election interference" Zuckerberg told France Info while in Paris to meet with French President Emmanuel Macron.
Zuckerberg's argument boils down to the idea that Facebook's specific problems with privacy, safety, misinformation, and speech won't be directly addressed by breaking up the company, and that would instead actually hinder its efforts to safeguard its social networks. The Facebook family of apps would theoretically have fewer economies of scale when investing in safety technology like artificial intelligence to spot bots spreading voter suppression content....
This article can only be viewed by registered members. Please log in to view it.