"Thailand 4.0" is a 20-year plan designed to launch the country into prosperity. Five local startups are pushing the program forward.
Thailand's economy is undergoing a major shift. Under the Thailand 4.0 program introduced in 2016, the country is moving away from heavy industries and towards a value-based economy. The bold 20-year plan aims to jolt Thailand out of the "middle-income trap," which happens when middle-income countries get squeezed out by lower-cost competitors and high-income innovators with advanced technologies.
Startup Thailand 2018 was the latest project under this national initiative. Held from May 17 to 20 and organized by the Thai Ministry of Science and Technology (MOST), the event was a showcase of the country's aim to be a global destination for startups.
Tech in Asia waded through the 400 startups, 500 speakers, and 18 stages on display to get a glimpse of the Thai economy's future.
Tourism gets techier
Tourism was expected to contribute 17 to 18 percent of Thailand's GDP in 2017. But while travel in the country is often associated with shopping, temples, and coconut ice cream, local startups are changing tourism as usual.
Take for example Local Alike, which combines social responsibility with tourism by collaborating with Thai communities and businesses to create authentic and immersive experiences for travelers.
Local Alike equips residents with skills to handle visitors, training them to eventually run their own community-based tourism programs. This hands-off approach allows locals to design and manage their own tours and prioritize community development.
Somsak "Pai" Boonkam, the tour provider's CEO, was himself brought up in rural Thailand. This sparked his desire to create a social enterprise that "preserves local culture [while generating] sustainable income."
Local Alike fulfills its social cause by passing 70 percent of its income directly to communities. It also channels 5 percent of its profits to a community fund that's spent on social purposes like education.
About 20 percent of travelers are interested in alternative tourism that encourages interaction with the environment and people, Boonkam estimates. Local Alike says it has served 15,000 tourists to date.
Apart from catering to tourists looking for a holiday out of the ordinary, Local Alike also works with larger companies like DBS Bank as part of its corporate social responsibility efforts.
Another startup changing Thai tourism norms is Tuk Tuk Hop.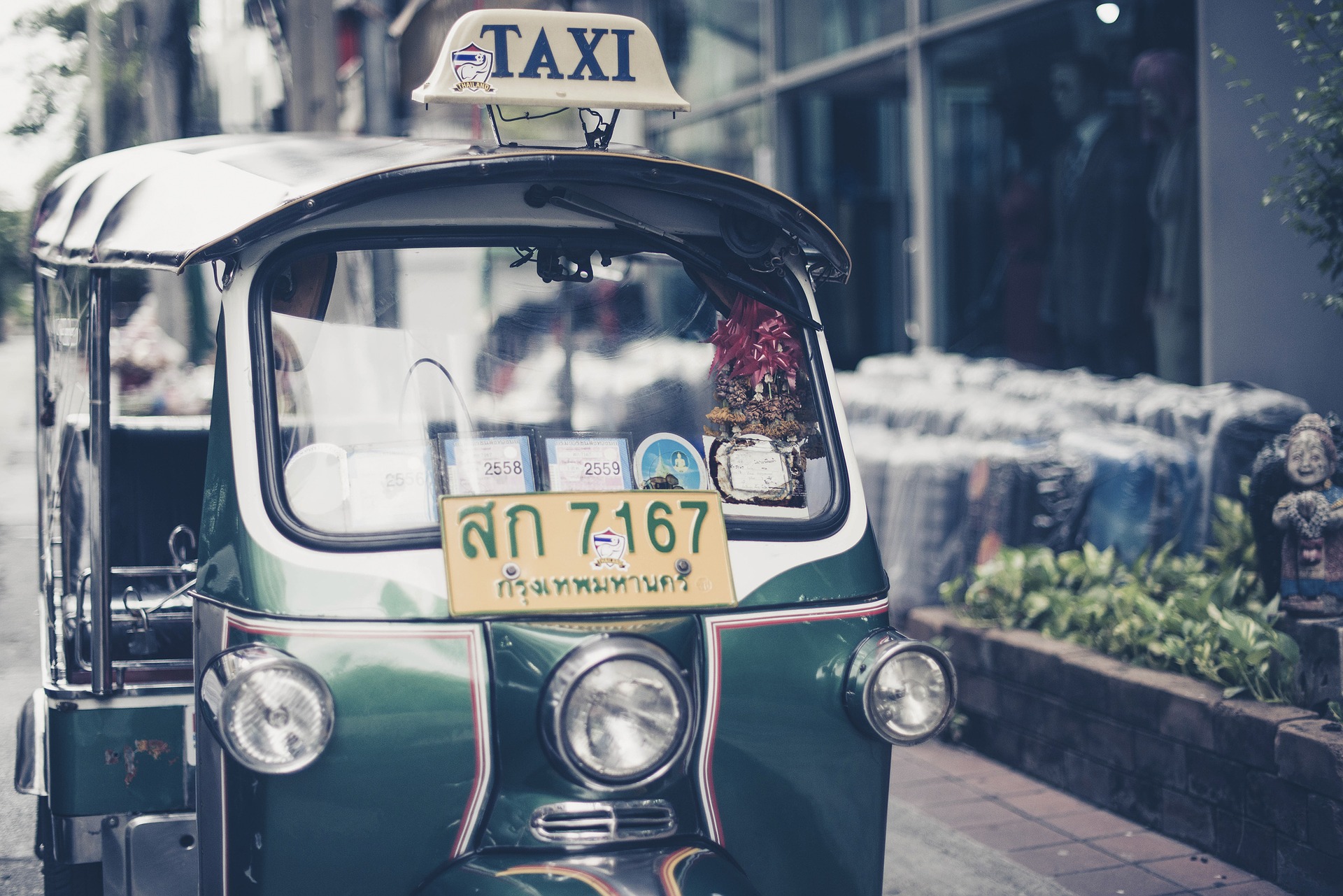 Photo credit: Pixabay
Established in 2016, the company offers on-demand tuk-tuks for tourists looking to explore Bangkok's Old Town district. Users pay a daily flat fee for unlimited rides that begin and end at predefined points around the area. Like most ride-hailing services, people can book for a tuk tuk through a mobile app that also tracks the location of their ride, along with other functions.
Founder Krisada Kritayakirana says Tuk Tuk Hop has already made its 2017 annual revenue within the first five months of 2018. It is looking at expanding into other parts of Thailand in Q4 this year.
But Tuk Tuk Hop is more than just a ride-hailing startup. Its founders are also behind MuV, a manufacturer of electric tuk- tuks. MuV gives itself a market by providing tuk-tuks to Tuk Tuk Hop, in addition to having external clients like condos and shopping malls.
Farming becomes "smart"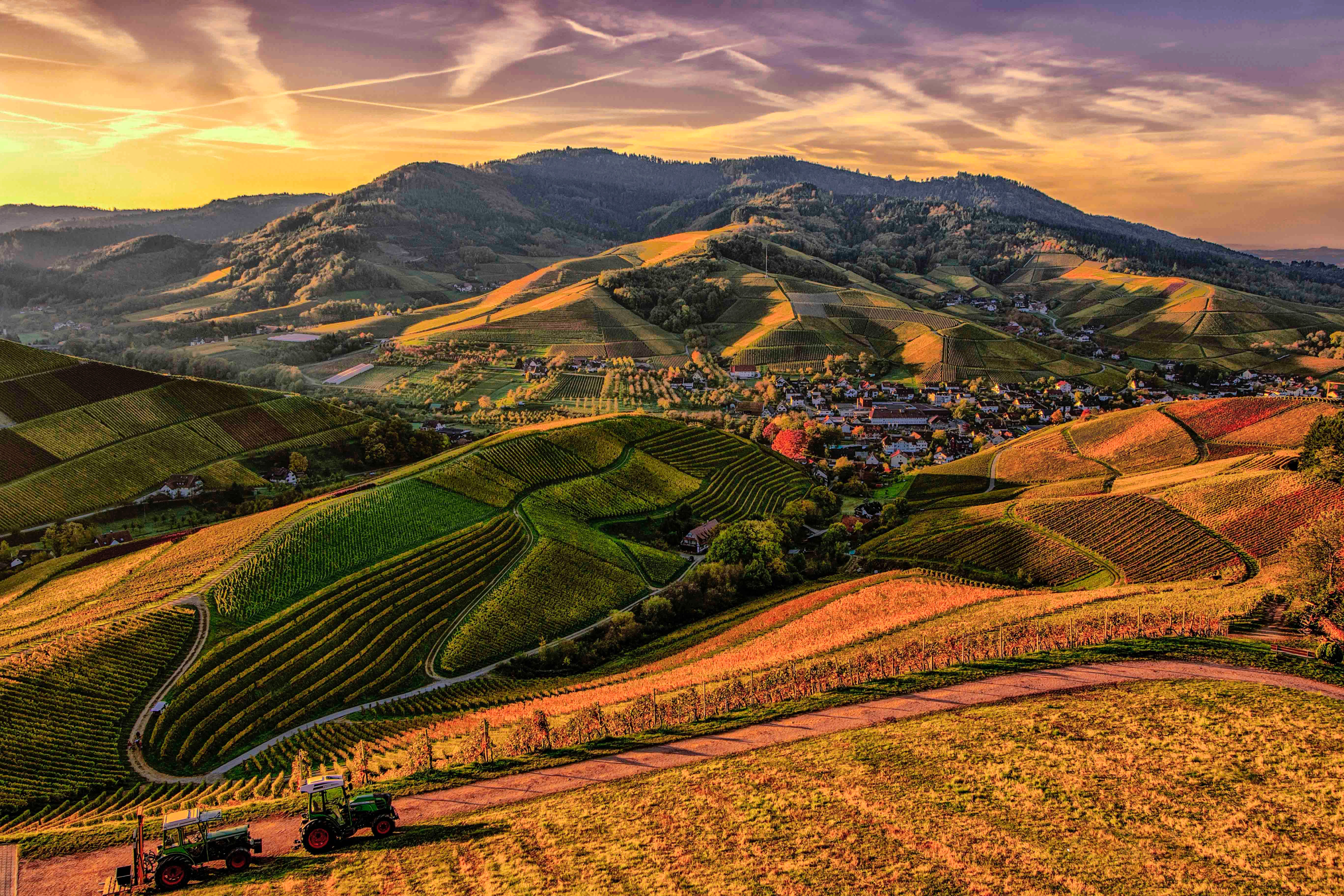 Photo credit: Pexels
Agriculture remains a major contributor of Thailand's GDP, and Thailand 4.0 isn't quite ready to give up an entire industry. Instead, the roadmap plans to make farming "smart" with the help of automation and drones.
Ling started off as a mapping platform offering planning and satellite imagery analysis services based on Google Maps' existing interface. But its latest product – Ling Farm – is an app aimed squarely at farmers.
Its mapping interface is designed to help farmers map out their land and organize them into categories according to type of crop they cultivate. An integrated to-do list keeps them up-to-date with their everyday tasks.
The mobility of drones presents a litany of unexplored functions, and Bug Away Thailand might have cracked the next step in drone use.
Bug Away Thailand taps modified drones for agriculture use, ranging from distributing fertilizers to spraying insecticides. Drones allow for minimal human intervention, as their autopilot function basically does all the work – and in a fraction of the time that it would have required a human to do the same thing.
Cryptocurrencies to take centrestage
With the recent introduction of laws into the previously unregulated cryptocurrency market, Thailand is taking active steps to legitimize what's widely regarded as the 'Wild West' of the finance industry.
Thuntee Sukchotrat, co-founder of crypto wallet service Jibex, is optimistic, and believes increasing regulations is the first step in "recognizing cryptocurrency as a legal and acceptable financial medium in Thailand."
Sukchotrat also envisions the widespread acceptance of cryptocurrencies within five years in Thailand. As cryptocurrencies get regulated, Sukchotrat sees them as being "legally recognized" soon, allowing for their "scope of applications [to be] expanded… [helping] position Thailand as a hub for financial innovation."
However, there is one major hurdle for Thailand to clear. According to Sukchotrat, most Thais believe that "cryptocurrencies have no real value or utility," so education for the masses will be critical in the near future.
Thailand 4.0 is shaping up
While Thailand 4.0 has the full backing of the government, the concept remains foreign to ordinary people. Only 1 percent of Thai businesses admitted knowing about Thailand 4.0 "comprehensively," and 55 percent had little knowledge of the initiative, according to a survey by the Centre for Economic and Business Forecasting.
Given the size and diversity of population in Thailand, any nationwide plan will take a long time to develop and to execute. However, events like Startup Thailand are slowly making headway in changing the nation, one step at a time.
Startup Thailand 2018 was an event that took place from May 17 to 20. Visit their website here to learn more about this annual tech conference organized by Thailand's Ministry of Science and Technology (MOST).
This post 5 Thai startups that embody the "Thailand 4.0" vision appeared first on Tech in Asia.