But China's 'Amazon for services' expects its losses to continue as it invests in growth.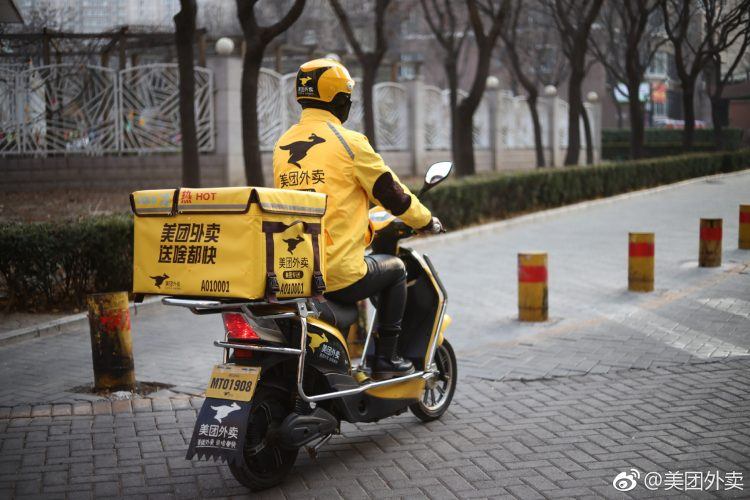 Photo credit: Meituan Waimai
Chinese lifestyle services behemoth Meituan-Dianping said today its net loss narrowed last year while revenue grew sharply, as the company prepares for an initial public offering (IPO).
Revenue surged 162 percent to US$5.21 billion in 2017 from US$1.99 billion in 2016, while the company's adjusted net loss declined by 46.7 percent to US$438 million from US$822 million, according to the firm's IPO prospectus filed at the Hong Kong Stock Exchange.
The same trend was seen in the previous period. In 2016, Meituan booked a 223 percent jump in revenue from 2015's US$617 million, as well as a 9.45 percent decrease in net loss from US$908 million in 2015.
The company calls itself China's "Amazon for services," acting as a marketplace that connects consumers and merchants in food delivery, movie ticketing, hotel booking, ride hailing, bike sharing, and more.
Meituan is looking to raise over US$4 billion from its IPO and is targeting a valuation of roughly US$60 billion, according to a Reuters report citing sources.
The company says in its prospectus that its losses will continue in the future and it's uncertain when it will reach profitability. It attributes the situation to its "long-term" operating philosophy of seizing "strategic business opportunities."
Losses are a common trend in China's burgeoning online-to-offline (O2O) market, which has seen startups burn cash to gain market share. Started as a group-buying platform in 2010, Meituan has ventured into dozens of lifestyle services that are considered mass market, essential, and high frequency through partnerships and acquisitions.
Meituan's most recent deal came when it acquired bike-sharing giant Mobike in April. Mobike sees Alibaba-backed Ofo as its biggest rival. Tencent is an investor in both Meituan and Mobike.
To complete its O2O empire, Meituan also rolled out ride-hailing in what market watchers believe to be a faceoff with Didi Chuxing, the country's dominant player in the industry. Didi Chuxing was valued at US$56 billion in its latest fundraising round.
Meituan has cash and cash equivalents of US$2.98 billion as of the end of 2017. It says its profitability will largely depend on its ability to drive, engage, and monetize users and merchants.
Meituan counted 289 million monthly active users in 2017, up from 200 million the year before. Apart from its own proprietary apps, Meituan services are also accessible through Tencent's messaging services WeChat (called Weixin in China) and QQ, which had a combined user base of 989 million as of last December.
Converted from Chinese yuan. Rate: US$1 = RMB 6.53
This post Meituan-Dianping reveals its net loss has narrowed to $438m ahead of IPO appeared first on Tech in Asia.